Want the Best Year Yet? Here's the 1 Simple Step to Take to Get the Love You Want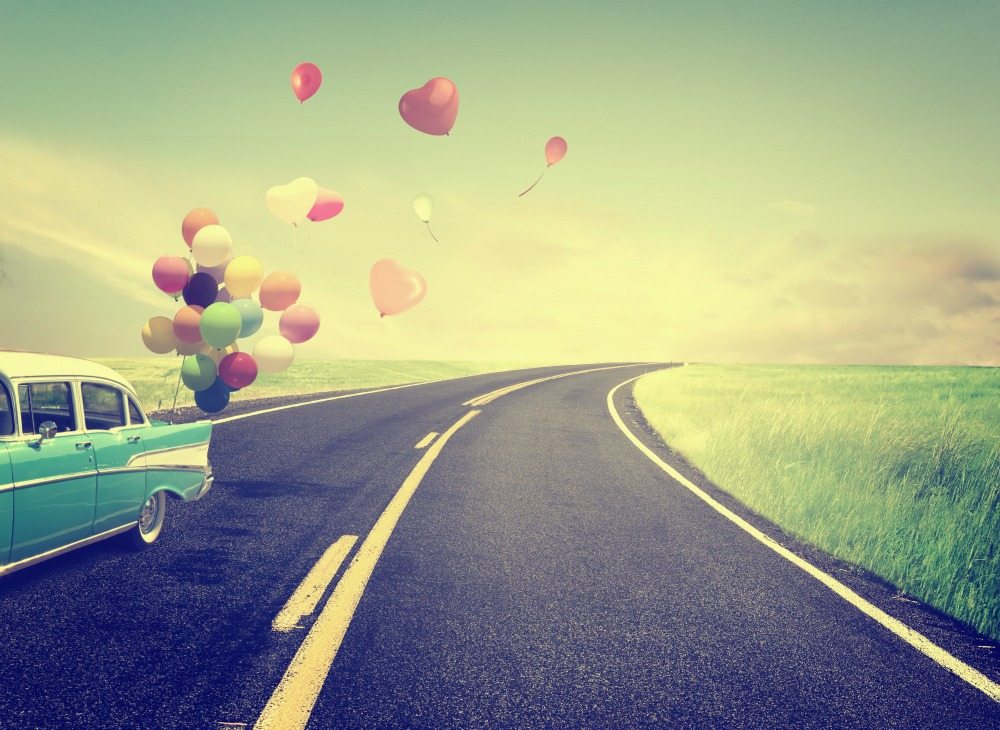 Dearest Beautiful One,

What would make this year truly extraordinary – the kind of year that sets the stage for a whole new, beyond-your-wildest-dreams future?
Do you want to meet the One? Get the love you want? Create the most extraordinary relationship ever? Finally feel happy and confident no matter what? Or maybe become a powerful leader in your industry?
Maybe you want ALL that?
Wonderful! It's yours for the taking.
Now, you may be thinking, "Diana, you're crazy! There's no way my life can dramatically change within a year."
If that's running through your mind, take a deep breath.
Because it's truly possible.
I've seen extraordinary life shifts happen again and again in my work with women just like you – many who figured they were destined to settle for less or be alone forever.
Love. Success. Happiness. It's ALL possible for you in 2018.
There's just one simple step to get the love you want and creating everything you want.
It's getting yourself a mentor.
A mentor is someone who is crazy about you, cheers you on, confronts you as needed, boosts your self-esteem and expertly assists you in becoming your most empowered, loving and lovable self.
An ideal mentor is at the top of his or her game. She has done her own inner work, has created an extraordinary relationship, and is successful in her own right. She walks the talk so to speak.
Study after study has shown that adults who have mentors are more successful. Women, in particular, have greatly benefited from mentoring; they have greater self-esteem and a heightened ability to break through the "glass ceiling." In my experience, having a Love Mentor leads to greater relationship success in much the same way as having work mentors helps career advancement.
Here's a personal story on the impact having a Love Mentor has made in my life:
I was the fifth daughter born to a Sicilian family that only valued boys. My mother was less than thrilled to have me. When my father found out I was a girl, he didn't bother to come to the hospital to see me. The rest of our relationship flowed from there. Basically the only attention I got from him was a hard smack on the back of my head while he called me stronzo (a turd). Growing up I was disconnected from myself, shy with outsiders and pretty much mute.
As you can imagine, these wounds did not exactly set the stage for love with a man! Instead they landed me in the deadly Abuse Recycle pattern, among others, throughout my early dating life. I dated bad boys who treated me like crap. (Can you relate?!) I hungered for more. But there was no amount of rejection that I seemingly couldn't handle. At one low point I was lost in the throes of sex with one of the bad hotties and another girl called him. He jumped away from me, threw on his clothes and ran out the door. And like a fool, I actually agreed to see him again. That's a Dead-End Dating Pattern for you!!
But in my early twenties I got into a Ph.D. program in Clinical Psychology and my life changed forever. I lucked out and got into therapy with an innovative psychologist who was a validating and prizing coach. He told me that I had great potential and that I was smart and beautiful–all the things I needed to hear from a parent. I thought he was either insane or just lying to build up my self-esteem, but in a secret compartment of my heart, I slowly took it in and began to feel lovable. This therapist never crossed any boundaries and was not sexual with me in any way. He was, however, my surrogate father and a master Love Mentor, because he helped me love myself. Out of that experience, I was eventually able to accept the love of a good guy who was crazy about me and willing to grow. That man is my husband, Sam. And with my newfound confidence and self-love, I also went on to create a successful career, have my own PBS special, and publish several bestselling books.
So, even if you come from a very difficult family background, have suffered emotional setbacks in your early love relationships and don't exactly have the highest levels of self-esteem, you still can get the love you want and create success and happiness in your life. If I can you can.
And I'm here for you! I have a highly trained team of Love Mentors® and want to give you a complimentary phone or Skype session with one of them. During your one-on-one session, your Mentor will help you develop a plan to get the love you want and make your dreams come true this year. Go here to reserve your free session.
My Love Mentoring® program is based on tens of thousands of hours of clinical experience, massive amounts of research into men, relationships, and psychology, and practical knowledge that many dating coaches don't have.
What also makes Love Mentoring® so unique is it impacts ALL areas of your life. It's not just about attracting the One and creating an extraordinary relationship. Since you become your best, most loving, confident self through Love Mentoring®, your entire life transforms. We've had women start successful businesses, get their dream jobs, and take their dream vacations— all as a result of the work they did with their Love Mentor®.
I KNOW you can have all the love, success and happiness you desire in 2018. And YOU DESERVE IT ALL. So, let's get started. Email me now.
Love,
Dr. Diana
About Dr. Diana Kirschner
Diana Kirschner, Ph.D. is a relationship advice expert, frequent guest psychologist on The Today Show and the creator of a globally available dating coach and Love Mentor® program. Dr. Diana is also the best-selling author of the acclaimed relationship advice book, "Sealing the Deal: The Love Mentor's Guide to Lasting Love", and of the best-selling relationship and dating book, "Love in 90 Days". Love in 90 Days was the basis of her PBS Special on love. Connect with Dr. Diana through her Dating Tips & Relationship Advice Newsletter."Diana Kirschner's work is life-changing, love-affirming and wonderfully effective."
~Dr. Christiane Northrup, Internationally bestselling author of Women's Bodies, Women's Wisdom.
Published at Wed, 03 Jan 2018 19:18:18 +0000